Trolling is an exciting fishing technique that allows anglers to cover more water and entice a wide range of game fish. To enhance your trolling adventures and capture incredible underwater footage, the Seavu Swim Kit is the perfect companion. In this blog post, we will explore the benefits of using the Seavu Kit when trolling and how it can elevate your fishing experience to new heights.
Real-Time Visibility

One of the key benefits of the Seavu Swim Kit during trolling is the real-time visibility it provides. With its durable 27-metre reel and built-in transmitter, the kit ensures continuous visibility under the water even when your action camera is trailing far behind your boat. This allows you to monitor the action in real time, observe the behavior of game fish, and make immediate adjustments to your trolling strategy. The live stream solution eliminates the guesswork and enhances your ability to target and entice fish effectively.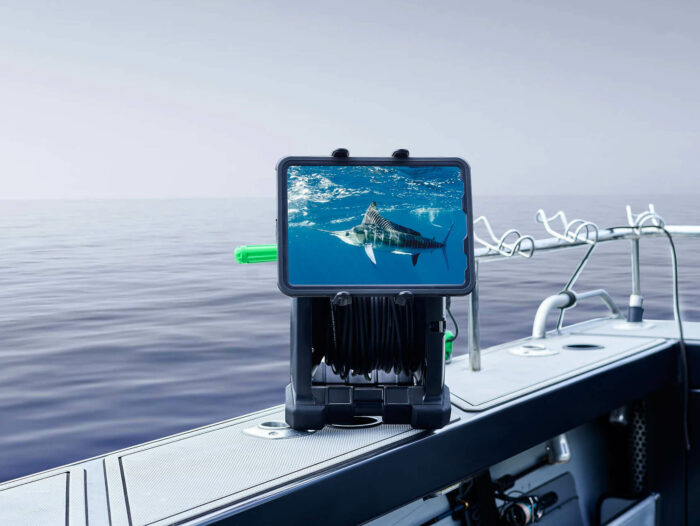 Capturing Strike Action

Trolling is all about enticing fish to strike, and the Seavu Swim Kit excels at capturing those thrilling moments. The kit's dedicated trolling fin is designed to troll steadily at a depth of 1 metre below the surface, even at speeds of up to 8 knots. Its innovative release clip system allows you to attach your line with a lure or bait rig, providing a front-row seat to view and capture strike action in real time. This feature not only adds excitement to your trolling experience but also provides valuable insights into fish behavior, allowing you to fine-tune your trolling techniques and increase your catch rate.
Fine-Tuning Trolling Techniques

The Seavu Swim Kit empowers you to fine-tune your trolling techniques like never before. With the ability to observe the underwater environment and fish reactions in real time, you can experiment with different trolling speeds, lure presentations, and bait rigs. By making on-the-spot adjustments based on the live stream footage, you can optimize your trolling tactics to match the preferences of the game fish you are targeting. This level of precision and adaptability significantly increases your chances of success on every trolling outing.
Creating Lasting Memories

Trolling is an adventure filled with excitement and anticipation, and the Seavu Swim Kit allows you to capture and relive those unforgettable moments. With the ability to livestream and record underwater footage, you can document your trolling expeditions and create lasting memories. Share your videos with fellow anglers, friends, and family, and immerse them in the thrill of your trolling adventures. The Seavu Swim Kit becomes not only a practical tool for fishing but also a medium for storytelling and sharing the joy of the sport.
The Seavu Swim Kit is a game-changer for trolling enthusiasts who want to take their fishing experience to the next level. With real-time visibility, the ability to capture strike action, and the opportunity to fine-tune your trolling techniques, this kit enhances your chances of success and maximizes the excitement of every trolling outing. Whether you're targeting trophy fish or simply enjoying the thrill of the chase, the Seavu Swim Kit will be your trusted companion. Embrace the power of live-streaming underwater footage, create lasting memories, and elevate your trolling adventures with the Seavu Swim Kit.