When it comes to capturing the thrilling underwater moments of your fishing expeditions, having the right fishing camera system makes all the difference. In this article, we will compare two leading options in the market: Seavu, our innovative fishing camera system with live preview capabilities, and Gofish Cam, a popular competitor. As we explore the features, pros, and cons of each system, you'll gain valuable insights to help you make an informed decision and choose the ideal fishing camera system for your underwater adventures.
Seavu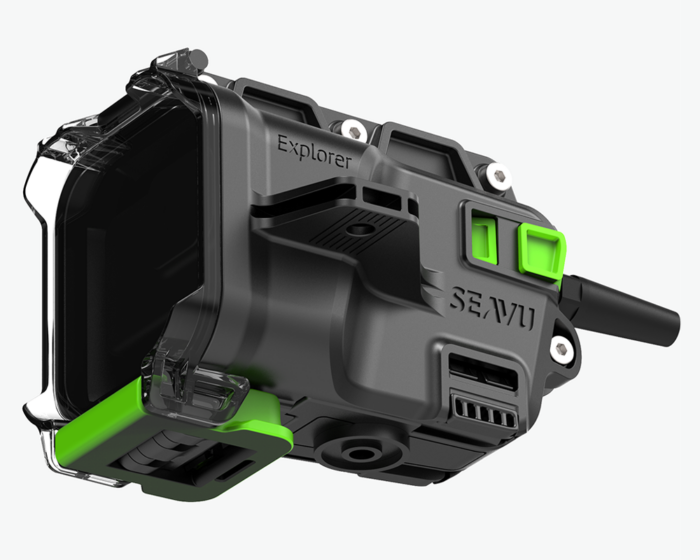 Pros:
Purpose-Built Fishing System: Seavu is a comprehensive fishing camera system specifically designed to capture stunning underwater footage of your fishing techniques, offering a complete solution tailored to anglers.
High Compatibility and Resolution: Seavu seamlessly integrates with leading action cameras like GoPro and DJI, delivering exceptional footage quality with resolutions of up to 5K.
Livestream: Enjoy the ability to live preview what your camera is viewing and recording in real-time via your Action camera app. This feature allows you to fine-tune your fishing techniques and framing to capture the perfect shot.
Advanced App Integration: Seavu harnesses the power of action camera apps like GoPro Quik and DJI Mimo, enabling seamless control, settings customisation, and editing features for enhanced fishing footage.
Versatile Applications: While primarily designed for fishing, Seavu's capabilities extend beyond angling, making it a valuable tool for exploring various underwater activities.
Cons:
Higher Investment: Seavu fishing camera systems range from $990 to $2390, representing a higher upfront investment compared to other fishing camera options.
Action Camera Required: As Seavu utilises an action camera as its primary recording device, users will need to have a compatible camera, which may add to the overall cost.
Gofish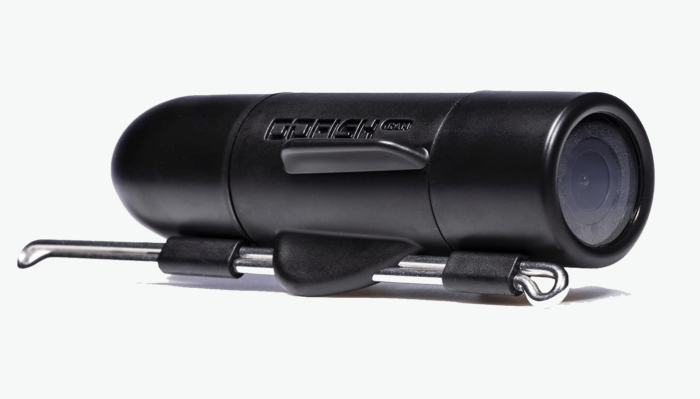 Pros:
Compact and Fishing-Focused Design: Gofish Cam offers a compact fishing camera system designed specifically for anglers, providing a dedicated solution for capturing underwater views of fishing techniques.
Ease of Use: The Gofish Cam system features straightforward controls and functionality, ensuring a hassle-free experience for anglers during their fishing trips.
Cons:
Limited Resolution: Gofish Cam's camera resolution is capped at 2.7K, potentially offering lower image quality compared to fishing camera systems with higher resolutions.
No Livestream: Gofish Cam does not provide live preview capabilities whilst submerged, limiting the ability to fine-tune your framing and fishing techniques in real-time.
Risk of Loss: Since Gofish Cam is attached to the fishing line, there is a slight risk of losing the camera if the line breaks or faces unexpected challenges. No underwater live preview also increases the chances of getting the camera snagged.
Comparison:
In this comparison, we put our own fishing camera system, Seavu, head-to-head against the Gofish Cam. Seavu's purpose-built fishing camera system offers high compatibility, exceptional resolution, live preview capabilities, advanced app integration, and versatile applications beyond fishing. On the other hand, Gofish Cam, while offering a compact and fishing-focused design, falls short in resolution, live preview capabilities, and potential risk of camera loss.
Conclusion:
In our opinion, Seavu emerges as the ultimate fishing camera system, catering to anglers who seek a comprehensive solution for capturing and sharing their underwater fishing experiences. With its fishing-centric design, high-resolution capabilities, underwater livestream, and advanced app integration, Seavu takes underwater fishing capture to new heights. While Gofish Cam offers a dedicated fishing camera system, it has limitations in resolution, limited live preview capabilities, and potential camera loss. Consider your fishing style, preferences, budget, and desired features to make an informed decision on which fishing camera system is best for you.
Check out our Fishing Camera System Kits.