When it comes to capturing thrilling moments during your underwater adventures, the DJI Action 3 is an exceptional action camera that delivers outstanding performance. To fully unleash its potential, you need a reliable waterproof case that ensures the safety and protection of your DJI Action 3 in aquatic environments. In this blog post, we will explore why the Seavu Explorer is the best waterproof case for the DJI Action 3. With its innovative features, exceptional durability, and user-friendly design, the Seavu Explorer takes your underwater filming experience to new depths.
Excellent Waterproof Performance
The Seavu Explorer is specifically designed to provide unparalleled waterproof performance for the DJI Action 3. With its IPX8 waterproof rating, it allows you to dive up to 164 feet (50 meters) with your DJI Action 3, ensuring that your camera remains dry and fully functional even in extreme underwater conditions. Whether you're exploring vibrant coral reefs, capturing epic underwater shots, or engaging in thrilling water sports, the Seavu Explorer keeps your DJI Action 3 protected and ready to capture every moment.
Robust Construction and Durability
Crafted with high-quality materials, the Seavu Explorer is built to withstand the rigours of underwater adventures. Its rugged construction and impact-resistant design ensure that your DJI Action 3 is shielded from bumps, scratches, and accidental drops. The Explorer's durable housing is engineered to endure the harsh underwater environment, making it a reliable companion for all your underwater filming endeavours.
Seamless Compatibility and Easy Operation
The Seavu Explorer is designed with seamless compatibility in mind, ensuring a perfect fit for your DJI Action 3. Its camera mount system allows you to insert and remove the camera with ease, making it convenient for setting up and preparing for your underwater shots.
Crystal Clear Image Quality
With the Seavu Explorer, you can capture stunning underwater footage without compromising on image quality. The case features a high-transmittance flat glass lens that ensures sharp, clear, and distortion-free visuals. The optical clarity of the lens allows you to capture the vibrant colours and intricate details of the underwater world, bringing your footage to life with breathtaking clarity and precision. Here's some DJI Action 3 settings tips for filming underwater.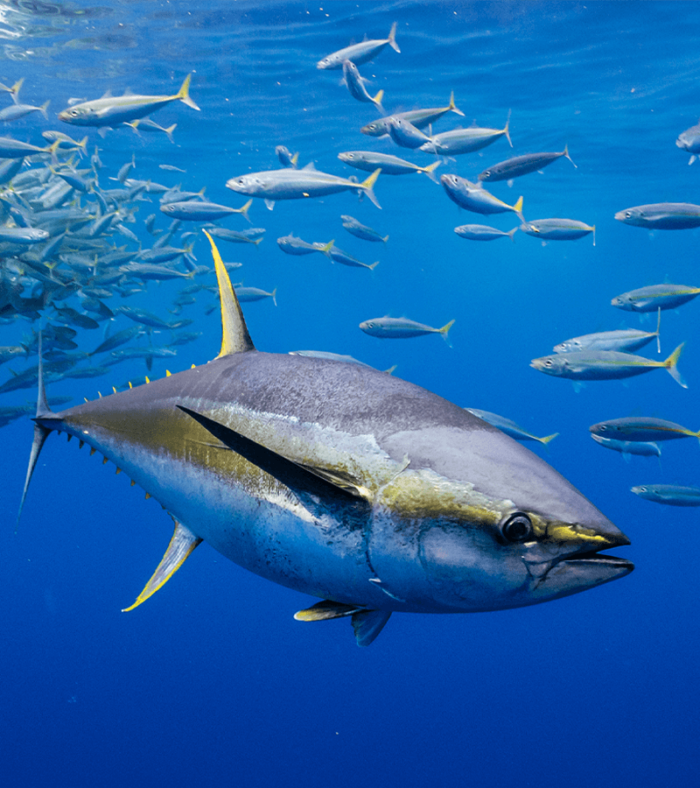 Versatile Mounting Options
With its modular accessory clip system, the Seavu Explorer Case provides unmatched versatility, making it a game-changing option for underwater filmmakers. This versatility gives you the freedom to experiment with different filming angles and perspectives, enhancing the creative possibilities of your underwater footage.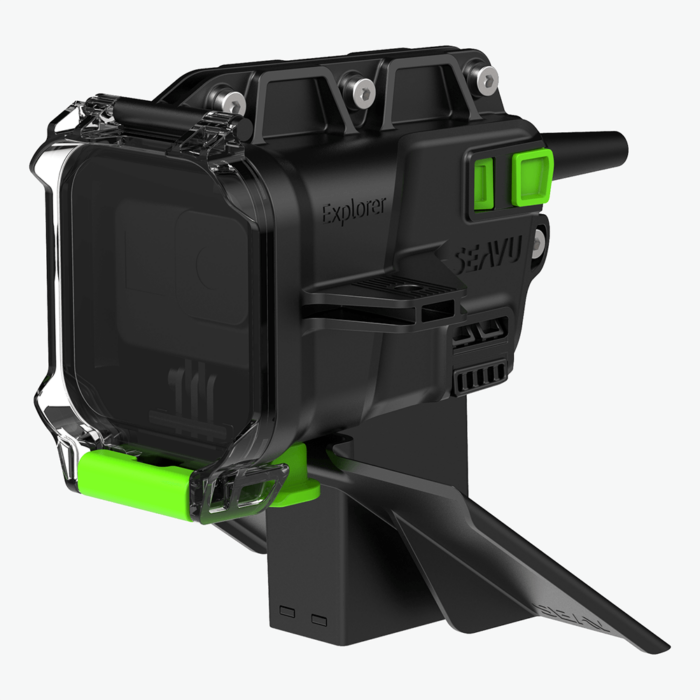 Livestream Capability
This innovative case, when paired with the Seavu Reel and cable, offers a unique Passive WiFi Extension Antenna. It allows for live streaming of footage up to 27 metres underwater, providing real-time monitoring and recording capabilities.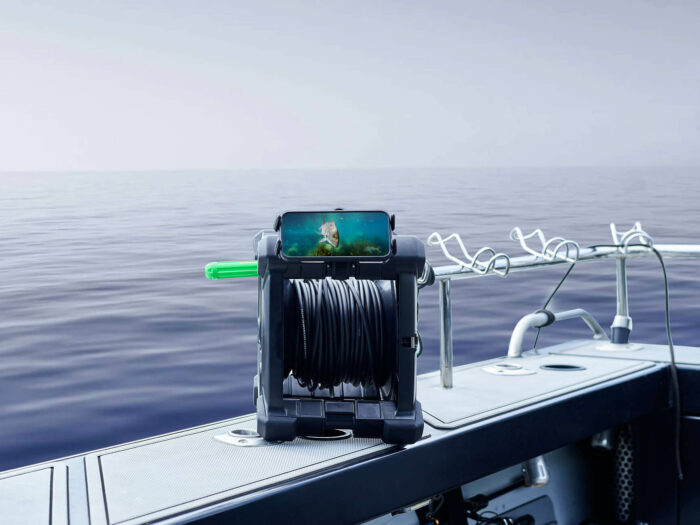 When it comes to protecting and enhancing the filming capabilities of your DJI Action 3 in underwater environments, the Seavu Explorer stands out as the ultimate waterproof case. With its unmatched waterproof performance, durable construction, seamless compatibility, crystal clear image quality, versatile mounting options, and livestream capability, the Seavu Explorer empowers you to capture stunning underwater footage with confidence and ease. Elevate your underwater filming experience and unlock the full potential of your DJI Action 3 with the Seavu Explorer — your trusted companion for underwater adventures.
Whether you're capturing adrenaline-filled action shots or peaceful moments in nature, the choice of the right action camera can make all the difference. The GoPro Hero 11 Black and the DJI Action 3 are two leading contenders in the market, each boasting a unique set of features. This comprehensive comparison should help you decide which camera is best suited for your adventures.
GoPro Hero 11 Black
The High-Resolution Powerhouse
The GoPro Hero 11 Black continues GoPro's legacy, integrating a new sensor and wider lens for a better field of view. Renowned for its superior image stabilization, it's perfect for recording high-action sequences without losing image clarity.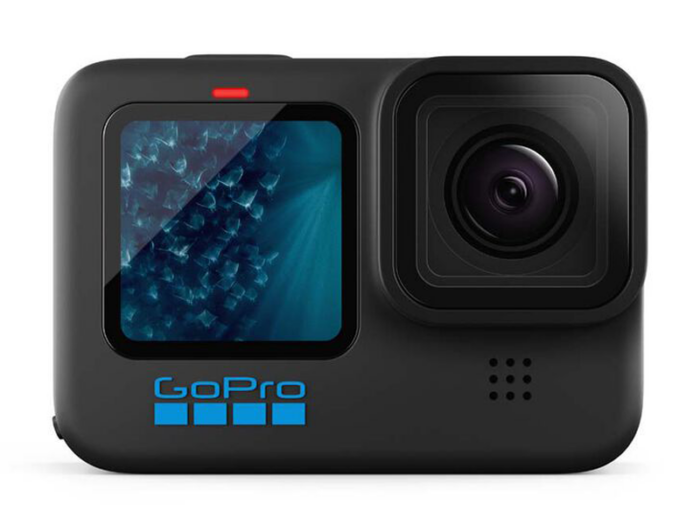 Pros
– Ability to shoot in 5.3K video at up to 50fps, ideal for capturing details.
– Best-in-class image stabilization for smooth, action-packed recordings.
– Flexibility in shooting with an 8:7 sensor, allowing post-shoot adjustment between vertical and horizontal orientations.
Cons
– The front display is view-only, with no interactive controls.
DJI Action 3
Superior Performance in Low-Light Conditions
The DJI Action 3 retains the classic action camera design while adding valuable features such as a front touchscreen and an excellent magnetic mounting system. Its superior low-light performance outshines many, making it an excellent choice for underwater and low-light photography.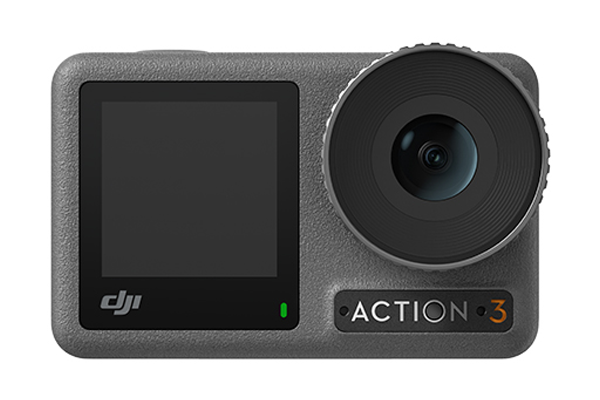 Pros
– Front touchscreen provides user-friendly controls.
– Enhanced low-light performance is perfect for capturing clear images underwater or in dimly lit environments.
– Excellent magnetic mounting system for fast and secure attachment.
Cons
– Doesn't support 5.3K or open gate shooting
Side by Side Comparison
Video and Photo Capture
While the Hero 11 Black excels in high-resolution recording and superior image stabilization, the DJI Action 3 shines in low-light conditions. It captures brighter and more detailed images even in challenging lighting, making it perfect for underwater and low-light photography.
Design and Usability
Both cameras adhere to the traditional action camera design, boasting replaceable lens covers and waterproof features. The DJI Action 3 stands out with its magnetic mounting system that allows for quick adjustments, while the Hero 11 Black has a built-in mount. The DJI camera also has a functional front touchscreen, while the GoPro's front screen is only for viewing.
Battery Life and Durability
Each camera comes equipped with a long-lasting, cold-weather resistant battery, with DJI's Extreme battery holding a slight edge over GoPro's Enduro in capacity. When it comes to weather resistance, DJI Action 3 outperforms with an operating temperature of -20 degrees celsius compared to GoPro's -10 degrees rating.
Pricing
The GoPro Hero 11 Black retails at a higher price point of $799, while the DJI Action 3 is priced at $529. However, with GoPro recently lowering the Hero 11 Black's price to $649, the gap has significantly narrowed.
Live Preview via App
One crucial aspect of using action cameras that often goes overlooked is the functionality offered by their companion apps. Both GoPro and DJI provide companion apps, Quik and Mimo respectively, to enhance the usability of their cameras. However, there is a key difference that could influence your purchasing decision: the ability to live preview your footage while recording.
Since the GoPro Hero 9, the GoPro Quik app has unfortunately disabled the live preview feature while recording. This decision has been met with disappointment by many loyal GoPro users, as the live preview feature is particularly useful when the camera is mounted in a location that's beyond reach, such as on a helmet, car, or drone.
On the other hand, the DJI Mimo app continues to support live preview during recording, even when capturing in 4K resolution. This feature provides users with real-time feedback on the footage being captured, allowing for instant adjustments to the camera angle, position, or settings to ensure the best possible results. This is particularly beneficial when the camera is mounted at a distance or in a hard-to-reach spot.
In this aspect, DJI Action 3 holds a significant edge over the GoPro Hero 11 Black. This can be a game-changing feature for action enthusiasts who rely heavily on app-based controls and live feedback.
See full livestream compatibility list.
Final thoughts
The GoPro Hero 11 Black and the DJI Action 3 each have their unique strengths, appealing to different users based on their specific requirements. The Hero 11 Black is ideal for those seeking high-resolution recording and superior image stabilization. Meanwhile, the DJI Action 3, with its superior low-light performance and user-friendly interface, is a solid option for underwater or dimly lit environments. If live preview while recording is high on your priority list, the DJI Action 3 could be the better option for you.
Remember, the key to choosing an action camera is striking a balance between your needs, the camera's features, and your budget. Each camera offers unique advantages, so select the one that best resonates with your adventure aspirations.
Underwater fishing filmmaking allows you to capture the excitement and beauty of your fishing adventures beneath the surface. To ensure stunning footage and create captivating fishing films, having the right gear and accessories is essential. In this gear guide, we'll explore the must-have equipment for underwater fishing filmmakers, including action cameras, the Seavu underwater camera system, extension poles, dive torches for lighting, and an underwater tripod stand.
Action Camera
An action camera is the backbone of any underwater fishing filmmaker's gear. These compact and durable cameras are designed to withstand underwater conditions and capture high-quality footage. Look for an action camera that offers excellent resolution, image stabilization, and waterproof capabilities. Popular options include the GoPro HERO and DJI Osmo Action series.
Seavu Underwater Camera System

Seavu is a revolutionary product that brings underwater livestream capabilities to the hands of fishing and underwater enthusiasts. With its easy setup and compatibility with action cameras like GoPro, Seavu allows users to capture and livestream underwater footage in real-time to their mobile devices. Whether you're trolling, drifting, or exploring underwater habitats, Seavu enhances your fishing experience by providing immediate visibility and connection to the underwater world. Its durable construction and versatile accessory options make it an essential tool for those looking to document and share their underwater adventures with ease and convenience.
Extension Pole

An extension pole is a versatile accessory that enables you to capture unique angles and perspectives while filming underwater. It extends your reach and allows you to get closer to the action without disturbing the fish. The Seavu system includes a pole mount, compatible with most standard-size painter poles with a 3/4″ 5 thread fitting, avoiding the need to purchase an expensive camera pole. This cost-effective solution provides flexibility and convenience for capturing dynamic shots underwater.
Lighting

Proper lighting is crucial for capturing vibrant and well-illuminated footage underwater. Dive torches that can be mounted on the Seavu Explorer housing provide an excellent lighting solution. These torches offer a powerful and focused beam of light to enhance visibility and highlight the colors of the underwater environment. Look for torches with adjustable brightness levels and a wide beam angle to cover a larger area. Popular options include the Kraken Sports Hydra 3500S+ and the BigBlue AL1800XWP. These dive torches provide reliable and efficient lighting to ensure your footage is vivid and detailed even in low-light conditions.
Underwater Tripod Stand
Having an underwater camera stand is of utmost importance for filming underwater, as it provides stability, flexibility, and convenience in capturing breathtaking footage. The underwater environment can be dynamic, with currents and movements that can make it challenging to maintain a steady shot. An underwater camera stand, such as the Seavu seafloor stand, offers a secure base that anchors the camera to the seafloor, even in strong currents. This stability allows filmmakers to focus on composition and capturing the perfect shot without worrying about camera shake or drift. Additionally, an adjustable mount on the stand enables precise positioning of the camera, allowing filmmakers to capture the desired direction and angle. By providing a reliable foundation, the underwater camera stand ensures that filmmakers can create professional-grade footage, showcasing the beauty and excitement of underwater fishing adventures.
As an underwater fishing filmmaker, having the right gear and accessories is vital for capturing breathtaking footage and creating compelling films. The combination of an action camera, the Seavu underwater camera system, an extension pole, dive torches for lighting, and the Seavu seafloor stand will elevate your filming experience and help you showcase the beauty of the underwater world. Remember to choose gear that suits your specific needs and always prioritize safety while filming underwater. With the right equipment, you'll be ready to embark on unforgettable fishing adventures and document them in cinematic style.
When it comes to capturing the vibrant life beneath the waves, the quality of your action camera can make or break your underwater footage. With the DJI Action 3 and GoPro Hero11 Black at the forefront of the action camera market, deciding which one is best for your underwater adventures can be challenging. Let's dive into a detailed comparison of these two giants in the context of underwater photography.
DJI Action 3
Unmatched Underwater Visibility
The DJI Action 3 has been making waves in the action camera market, and it truly shines when taken underwater. Its robust build quality and user-friendly features are only the tip of the iceberg.
Pros
– Superior performance in low-light conditions: The DJI Action 3's enhanced low-light performance ensures that your underwater footage remains clear and vibrant, even in darker, deeper waters.
– Front touchscreen: The DJI Action 3 features a front touchscreen, making it easier to frame your shots and control the camera underwater.
– Live preview via Mimo App: With the DJI Mimo app, you can live preview your footage while recording – a handy feature when you're trying to capture that perfect underwater shot.
Cons
– Lower resolution: The DJI Action 3 does not support 5.3K resolution, which might be a drawback for those seeking the highest possible resolution.
GoPro Hero11 Black
High-Resolution Underwater Powerhouse
The GoPro Hero11 Black builds upon the impressive legacy of its predecessors, offering a range of features that make it a worthy contender for underwater photography.
Pros
– High resolution: The GoPro Hero11 Black offers 5.3K resolution, ensuring crisp and detailed underwater footage.
– Superior image stabilization: The GoPro Hero11 Black's top-notch image stabilization ensures smooth footage, even in turbulent underwater conditions.
Cons
– Lower low-light performance: The GoPro Hero11 Black's low-light performance isn't as robust as that of the DJI Action 3, which may result in darker, less detailed footage in certain underwater conditions.
– No live preview while recording: Since the GoPro Hero 9, live preview during recording has been disabled in the GoPro Quik app, which may affect your ability to frame your shots when the camera is beyond reach.
Underwater Comparison
While the GoPro Hero11 Black offers higher resolution and superior image stabilization, the DJI Action 3 truly stands out when it comes to underwater photography due to its superior low-light performance and live preview feature. Underwater environments can often be dim and unpredictable, making these features invaluable for capturing high-quality footage.
Additionally, the front touchscreen on the DJI Action 3 enhances its usability underwater. Being able to easily adjust settings and frame your shots can significantly improve your underwater photography experience.
Conclusion
When choosing the best action camera for underwater footage, it's important to consider the unique challenges of underwater photography. Low-light performance, ease of use, and the ability to preview your footage are crucial factors.
With its superior low-light capabilities and live preview feature, the DJI Action 3 emerges as a strong contender for the best underwater action camera. While the GoPro Hero11 Black does offer higher resolution and fantastic image stabilization, the lack of live preview during recording and lower low-light performance might limit its utility in deeper or murkier waters.
Ultimately, the decision between the DJI Action 3 and the GoPro Hero11 Black will depend on your specific needs and priorities. Whether you're exploring a coral reef or diving into the deep blue sea, both cameras are more than capable of capturing your underwater adventures in stunning detail.